Binding Solutions, LLC was formed to provide consultation service for the bookbinding industry.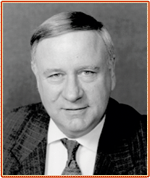 This consultation is provided by Chuck Cline who has retired from National Starch and Chemical company after working over 30 years with bookbinding adhesives. Chuck Cline graduated from Lafayette College in 1963 with a degree in Chemistry. He joined the research department of National Lead Company after graduation and developed test methods for titanium dioxide pigments used in the paper industry. He received a patent for one of these test methods.
He joined National Starch development department in 1970 and created many of the liquid formulas currently used in the bookbinding industry. He was promoted to Supervisor in 1976 and began calling on bookbinders in the New York and Philadelphia areas, providing technical service for the sales department. In 1982 he was promoted to manager and began providing technical service for the bookbinding industry throughout the United States. In 1995, he became involved with bookbinding worldwide, travelling to Germany and England in Europe and Brazil and Colombia in South America to promote PUR. In 2000, he traveled to Japan and was involved with seminars and the start up of PUR.
He has been a member of the Book Manufacturing Institute since 1985 and has been a regular attendee of their meetings as well as those of the Advisory Commission on Textbook Specifications. He was appointed to the Cover Committee of the BMI in 1992 and has represented the adhesive companies.
He has been a member of the Research and Engineering Council of the Graphic Arts Industry since 1985 and has presented papers at several of the post press meetings since 1989. He has worked closely with Dr. Werner Rebsamen (Ret.) of RIT to identify problems in adhesive binding, particularly with respect to PUR (Poly Urethane Reactive adhesives).
Mr. Cline was involved with the introduction of PUR to the bookbinding industry in 1989 and has been involved with almost all installations of equipment in the United States and Canada. He has also been intimately involved with the evolution of the PUR from generation 1 to generation 4 which allows the customer to trim in line and obtain meaningful page pull values within minutes of binding.
He has worked closely with all the major machine manufacturers, such as Kolbus, Muller Martini, Heidelberg, Wohlenberg, Horauf, Crathern, and others. He has given seminars to not only many binders, but also to the technical and sales staffs of these manufacturers.